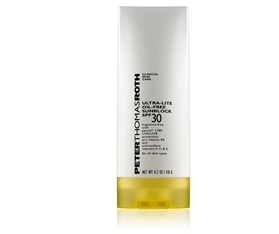 Don't let these frigid January temperatures fool you.  The sun's rays can still cause damage to your  skin.  When it comes to sunscreen, make your motto: Don't Leave Home Without It.  One of the easiest ways to incorporate sunscreen into your beauty regimen is by making sure that you use a moisturizer that contains it.  You are moisturizing your face everyday, right?  Don't expect your foundation to do the job alone.
It is especially important to use a sunscreen if you are dealing with hyperpigmentation.  Hyperpigmentation are the darkened marks on the skin due to excess melanin or sometimes left behind from acne, eczema or other skin trauma.  Having hyperpigmented areas of the skin exposed to the sun, even in winter, can cause those areas to darken even more.  Which will prolong the process of clearing up those areas.
So this week I'm going to try a sunscreen I haven't used previously.  Are most sunscreens created equal?  When it comes to SPF protection, probably.  However, I'm looking for something that doesn't have that thick buildup feeling or won't alter the color of my makeup.  So this week I'm going to try Peter Thomas Roth's Ultra-Lite Oil-Free Sunblock. You'll have my review by the end of the week.
Comments and questions are welcome.  By the way, how was your weekend?