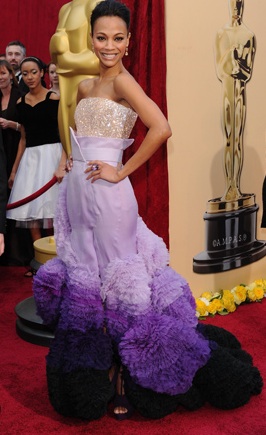 Last night was the 82nd Annual Academy Awards.  All the creative forces joined with the beauty and fashion world to put on an elegant and entertaining event.  I for one, was not disappointed.  Last night was not only Beautiful, but history-making.  Mo'Nique won for Best Supporting Actress in Precious.  Geoffrey Fletcher won for Best Screenplay Adaptation, becoming the first African American to do so.  Kathryn Bigelow became the first woman to win the Best Director award for The Hurt Locker.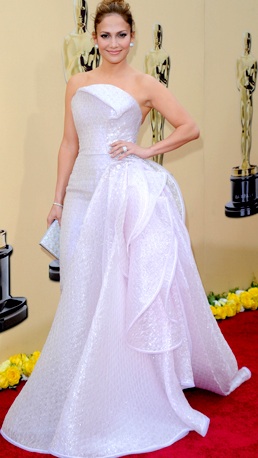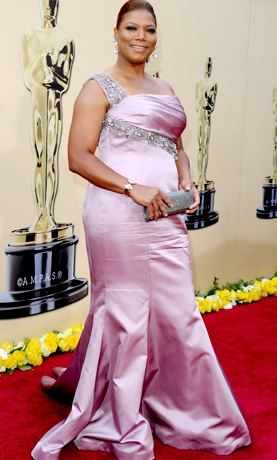 While I care about the artistic merits and creative genius of the film industry, I was also watching for the style, fashion and Glamour.  My three top picks for Best Gown, were Jennifer Lopez, Queen Latifah and Zoe Saldana.  Zoe was definitely serving a haute couture look with hues of purple and while it reminded me of a snow cone, I thought it was one of the most beautiful and interesting gowns of the night.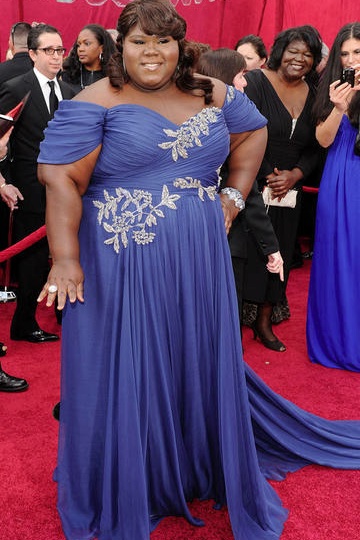 Gabby Sidibe was a delight on the red carpet.  What I loved about her presence, aside from her ground breaking nomination for Best Actress, is that she does not mete out her enthusiasm.  She is allowing herself to soak up the fun and enjoy the ride.  I've been watching her throughout this process and her energy and confidence is inspiring.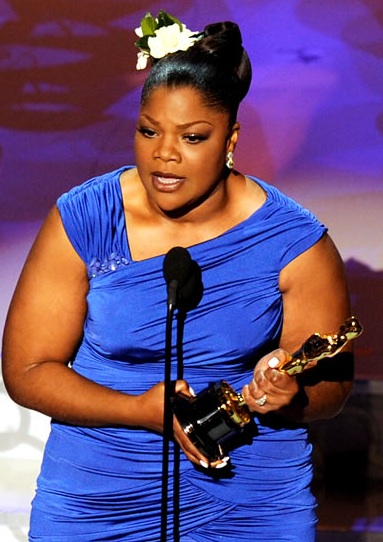 And yes, baby Best Actress Mo'Nique made me appreciate her all the more for honoring Hattie McDaniel, the first black woman to receive an Academy Award in 1939.  Not only did she do so by way of mentioning McDaniel in her speech, but also by wearing a flower in her hair as Ms. McDaniel did decades before when she gave her acceptance speech.  Go Mo'Nique.  I also enjoyed her interview on the Barbara Walters Oscar Special-very candid.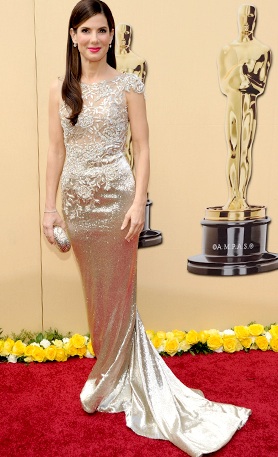 Sandra Bullock's speech was so touching.  She made me want to cry.  I loved her gown and surprisingly, I was liking the Coco Chanel Paris 22 lipstick.  Good look for her.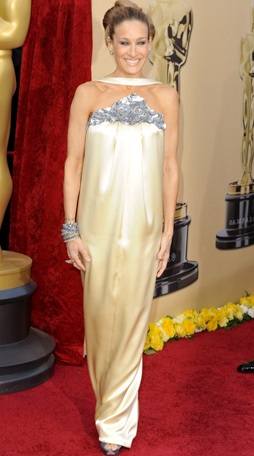 Now what surpised me was what seemed to be the trend in hairstyle last night.  Seems like several hairstylist decided to go with a bun with whisps, and unkempt strands.  Sarah Jessica Parker, J-Lo and Miley Cirus were just a few to rock this look.  It was definitely different.  I might have been more at ease with it on a runway than at the Academy Awards.  But there was just something about that style that looked familiar.  There was something about it that made me feel uncomfortable and at ease all at once.
I kept rolling through my mental style file as I studied each actress with a variation of the style.  Then it hit me.  This is the look I was sporting in elementary school after recess or a game of hide and go seek.  Yes.  That is it!  Little did I know back then that that little bun with the fly-aways in front would one day be the latest trend on a red carpet in my adult hood.  Way back then our mothers would have told us to brush our hair down, but they still would have done so knowing we were beautiful.  I don't know where today's stylist get their inspiration.  I doubt seriously that any will acknowledge all the little girls that they've seen shopping with their moms, but that's OK.  I remember.
What were your picks last night?  Did I miss any?