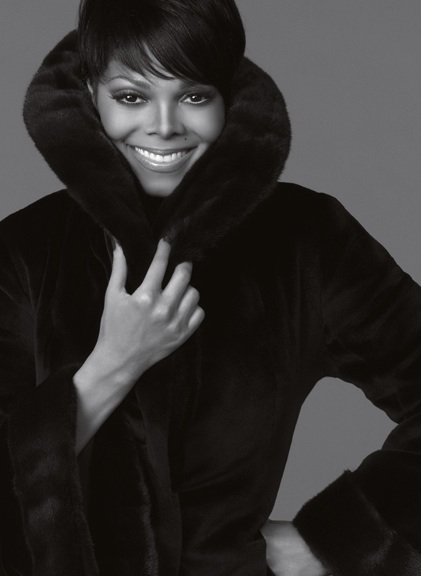 When I got word that Janet Jackson was going to be the face of Blackglama's "What Becomes A Legend Most?", ad campaign, I thought it would be best to rap this week on a high fashion note!  Blackglama is known for some of the most elegant mink designs.  They are also known for their iconic ad campaign featuring women who have extraordinary talent, style and careers.  Ms. Jackson definitely meets the mark having sold over 100 million albums, several Grammy's and a successful film career with a leading role in Why Did I Get Married and the sequel, Why Did I Get Married, Too?.
I could go on and on about Janet's accomplishments and credits but what I, and probably many of you, most appreciate about Janet is growing up with her. She was our pretend big sister that we wanted to be like.  We cried with her when she portrayed the abused pre-teen Penny, on Good Times.  We gushed when she dated Willis on Different Strokes. We grabbed our hairbrushes and put keys in our earrings when  a teen-age Janet sang Young Love.  We vowed that one day when we grew up, we'd follow in her footsteps and take control.  The campaign launches in September, just in time for the fall fashion issues of all the glossies.
Other legends to don Blackglama's mink designs include Diana Ross, Joan Crawford, Pearl Bailey and Sophia Loren to name a few.  Ms. Jackson is in very good company.  To view the full gallery, click here.  Go behind the scenes at Janet's photo shoot for Blackglama, below.