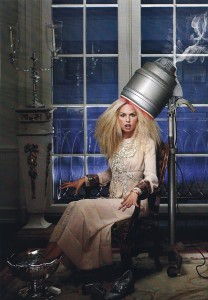 I just got turned on to the Rachel Zoe Project earlier this year.  This woman has a behemoth to-do list and manages to entertain and amaze while getting the job done.  She's become as highly recognized for her signature phrases as she has for her style and creativity.  Among her go-to phrases, "I Die".  In the September issue of Harper's Bazaar, Rachel is featured in a photo shoot where she does just that-die, over and over again.  This layout reminds me of a hybrid between an America's Next Top Model assignment and a Derek Blanks altar ego shoot.  Zoe is paired with several designers including Michael Kors, Brian Atwood and one of my favorites, Vera Wang.  Here's a peek.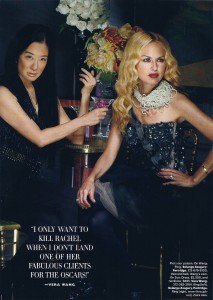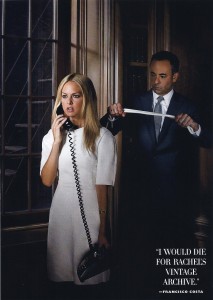 If you could create your own fantasy photo shoot, who would it be? Mmmmhhhh…
Rainy Day Diva is looking for ways to make your blog experience better, please take a moment to participate in a brief survey. Click here.  Your feedback is appreciated.  Thank you!