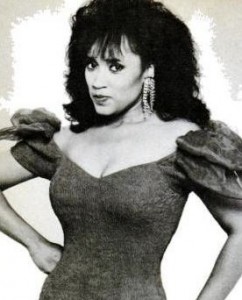 What happened to Sandra Clark?  Well, don't worry, Jackee Harry, the actress pictured above is thriving and well.  It's not the actress herself but the look that she portrayed on her hit television show, 227 in the late eighties that has been M.I.A.  Sandra was curvaceous, sexy, and stylish woman. She was fashionable and the object of every man's desire.  She had her neighbors hanging on to their husbands.  She was confident, animated and basically the cats meow. Way back then you didn't hear as much about eating disorders and while the average "super model" was slimmer than Sandra Clark, she was nowhere near the Twiggy image of the '60′s.
In fact, while Sandra Clark may have seemed more the average size then, she'd be considered plus-sized now.  Little girls, didn't have the expectation of being high-school-skinny into their adult lives.  While double chins and muffin tops weren't your average young woman's idea of beauty, there was nothing wrong with having curves.  It's true that fashion usually comes full circle (no pun intended), but it seems that the beauty ideal of being "uber thin" has held on for quite some time.  That could be about to change.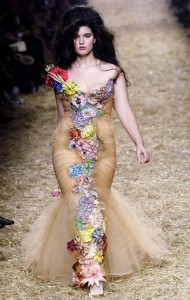 Just recently, One Stop Plus announced plans for a plus-size only fashion show for Fashion Week.  Even Vogue editor, Caroline Palmer, has stated that people are looking to see curves again as Victoria's Secret models, who by industry standards are curvier than most, are in high demand.  This after Italian Vogue launched Vogue Curvy-a site dedicated to fashionable full-figured styles.  I, for one, am glad that the weather isn't the only thing that is changing this season. For more information on One Stop Plus' fashion show, click here.
I got the buzz on One Stop Plus right here!