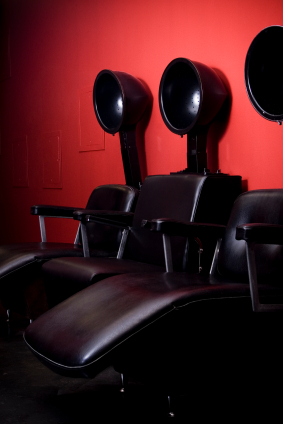 I am amazed at what people do in the name of beauty.  But for the life of me, I don't understand why people take measures to beautify themselves and then don't take care of their investment.  Believe me I understand the unfortunate state of "letting yourself go".  What baffles me is why someone would spend the money on a weave or "extensions" and then neglect it to the point that it looks like a rats nest.  I've been silent too long.
There were so many unbeweaveables and in-needables at Fashion's Night Out it was a shame.  Sitting front and center all glammed up, with a haggard hair do. I know what a bad hair day is like, but once you get to "nest" status it's been more than a day.
I think one of the contributing factors to this, is the myth that some people have get up and go hair.  People buy into this myth  and they believe that adding 8, 12, or 14 inches of hair will allow them to swing their hair from side to side and then take it to the streets. Please let me clarify.  This is a myth and it is not cute.
People who get up and go usually look as if they do.  Regardless of hair texture or length.  Unless you're wearing braids you need to do more than wake up. It's called grooming.  A raggedy weave defeats the very purpose of it's existence.   Too many people don't take care of their own hair and then buy hair simply for the purpose of weave abuse.
Now mind you, I'm not for a rigorous haircare routine.  But even when I had a weave, I tried my best to keep it tight.  Just this weekend I was watching the premiere of Mel B's reality show: It's A Scary World.  I couldn't help but notice her hair.  Even in her "downtime" around the house, her weave was neat, pretty and "a- late-night-run-to-the grocery-store" ready.
I'm aware that on a "reality" show she  has a stylist and makeup artist for those "private moments" but so do all of us.  We are our own stylist.  Check out some pics of Mel B and her weave in action.  Now some of you are going to ask me how do I know she has a weave?  Well it looks like one-a good one.  So for the purposes of this blog post, weave wearers be warned.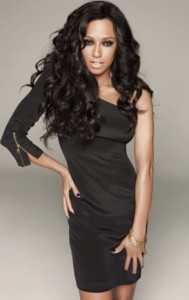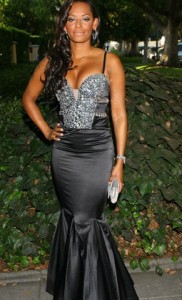 If you are wearing a weave, don't neglect any of your hair that is exposed.  It's easy to trick yourself into believing that it's all yours and you can do anything, but not really. Take the care with your weave that you would your own hair. After all you paid for it. Invest in a good brush and don't put unneccessary stress (heat) on your adopted locks.  After a shampoo always dry your weave completely.  I know it takes a long time, but you've got to do it.
If you use synthetic hair well…I'll just keep it moving.
For some reason, I couldn't help but think of  that Morris Day and the Time song, Gigolo's Get Lonely, Too while I was writing this post.
You can check out Mel B on the Style network, Sundays at 9 p.m.  Here's a sneak peek.