Gwen Stefani is the new face of L'Oreal. Known for her signature red lip, it's no surprise that the brand has tapped her to be the icon for Infallible Le Rouge lip color. You can see the Stefani's first ad below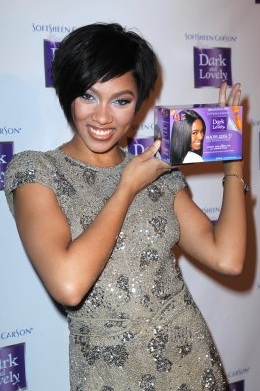 In other beauty news, model Bria Murphy has been named as the new spokesperson for Dark & Lovely care products. If Bria looks familiar, it may be due to the family resemblance to her famous dad, actor Eddie Murphy. This week Dark & Lovely hosted a star studded event, where their former spokesmodel, actress Nia, Long passed the baton to Murphy. L'Oreal owns Soft-Sheen Carson, the manufacturer of Dark & Lovely.
Congratulations to Stefani and Murphy!