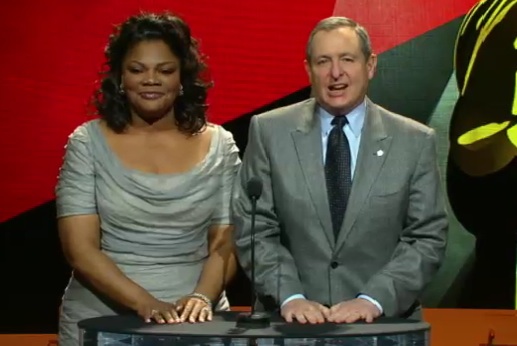 I am psyched for awards season.  The Superbowl of glamour has to be the Oscars. This morning the nominees were announced and I was surprised to see Mo'Nique doing the honors.  I loved the look.  That dress will hide a multitude of sins.  It showed off her new figure and she was showing quite a bit of leg. She took some heat for it last year, but I don't think anyone will have any snarky remarks this year.  I thought she looked fabulous.
What do you think?  Was it hot or not?
For a full list of the nominees click, here. The Academy Awards will air February 27 at 8 p.m. on abc.