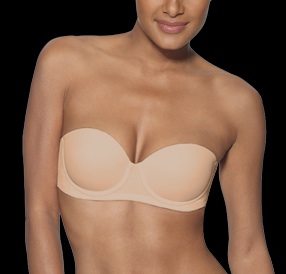 For decades Bali has consistently been a source of support-literally.  As a brand Bali has created intimate designs that have allowed generations of women to carry themselves with confidence and style.  This month they are taking it a step further.  Bali has launched the Live Beautifully Daily campaign as a movement to help women actually live beautifully daily , by embracing how they look and feel.  In conjunction withe the Living Beautifully Daily (LBD) campaign, Bali has partnered with the Breast Cancer Research Fund (BCRF) to help women with breast cancer live beautifully daily, too.
To kick off the campaign, this month Bali will  match donations made to the Breast Cancer Research Fund by Facebook fans, up to $25,000.  Visit their Facebook page for more details.  This is really huge.  Confidence, Style and self-acceptance can be tricky even when you're in great health.  Encouraging those who are recovering from or living with cancer, to live beautifully daily is inspiring.
To support the LBD campaign, "Like" Bali on FaceBook.  To see the full LBD press release click here.
Live Beautifully Daily!