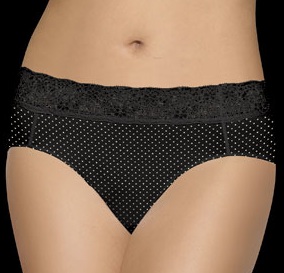 I'm so excited. Tomorrow I'll be joining a fabulous circle of bloggers for Circle Of Sisters in NYC with Bali Intimates. We're going to learn more about the Bali brand, see their new fall collection, get fitted, and yes-get lifted, pun intended!
This fall the runways have seen leather pants, dresses, neon skirts, and fitted tops. But what's the point in all that flyness if you've got bulges, rolls or gaps. It definitely subtracts from the fabulousness. That's why I've adopted the attitude that shape wear is a must for my wardrobe. Bali was my first bra and now they're my choice for shape wear.
If you're in the NYC area and going to Circle Of Sisters, stop by the Bali Booth. It's going to be informative, educational, and fun. I've been wearing the high-waist brief and I'm anxious to try the new smoothing Tank. If you have questions about shape wear or bras, please send them to me. You can reach me on Facebook or Twitter: @RainyDayDiva. Speaking of bras, is it just me or does a new bra give you a whole new attitude?
Come join me at the Bali booth at Circle of Sisters! Live Beautifully Daily.
*sponsored*