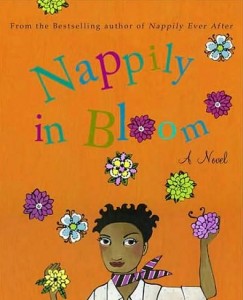 Trisha Thomas returns this fall with the fourth installment to her Nappily Ever After series with, Nappily In Bloom.  I was late to catch on to this series, but once I did, I became a fan.  For those of you who aren't familiar, in the first installment, Venus Johnson is at a cross roads with her love life and career and decides to cut her hair.  Instead of getting the latest fly "do", Venus cuts it all off, ala Solange Knowles.  Her love life and career take interesting turns as Venus gets used to the woman in the mirror, the impossible standards of beauty and how she feels about herself.
Fast forward three novels and one movie deal later (Halle Berry will star as Venus in 2010) and Venus is happily married to her music mogul husband and has a daughter, whose locks she's determined to keep Au natural, but not everyone from her past is quite as happy and settled.  While Thomas' character, Venus, finally feels empowered after letting her relaxer and long locks go, Chris Rock is exploring why so many sisters, can't seem to do the same in real life.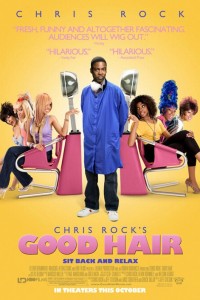 Chris Rock's new film, Good Hair, will be released in theaters this October.  Rock talks to actresses, beauticians, men and women about hair relaxers aka "creamy crack", weave and the ever sensitive subject of Good Hair.  This wont' tell us anything that we don't already know, but I suspect that it will spark conversation and prompt some self reflection of our individual feelings about our hair and ourselves.  I'm sure Chris will deliver a comedic, but truthful look into the the perplexing issues that surround black hair.  Hopefully it will make some folks retire the term "good hair" all together.  It will be interesting to see what the film shows. Personally, I think more of us are letting it go.  For me, it's been two years, no lye.  Check out the trailer for  Good Hair.