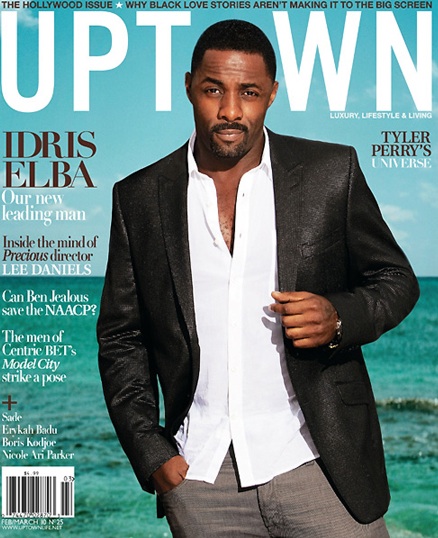 The temperature is frigid and mounds of snow are still piled up outside of my window.  But there's something about this picture that just melts those winter blues away.  Leading man, Idris Elba, covers the latest issue of Uptown magazine.  Inside he talks about his upcoming film and music projects as well as his exercise regimen.  The beach side photo shoot has really got me wanting to click my way on over to Travelocity and book a trip to any place that can deliver on sun and fun.
If a vacation is not in your plans, nothing beats back the winter blahs like a little shopping.  The editors of O Magazine are raving over Haute Look, a website that offers limited- time sales events at up to 70% off designer brands, including home and beauty products (yay!).  Click Here, you've been invited.
Friday is finally here and no one is more ready for two days off than yours truly.  Have some fun and let me know how your weekend went. I think I may do some power napping.