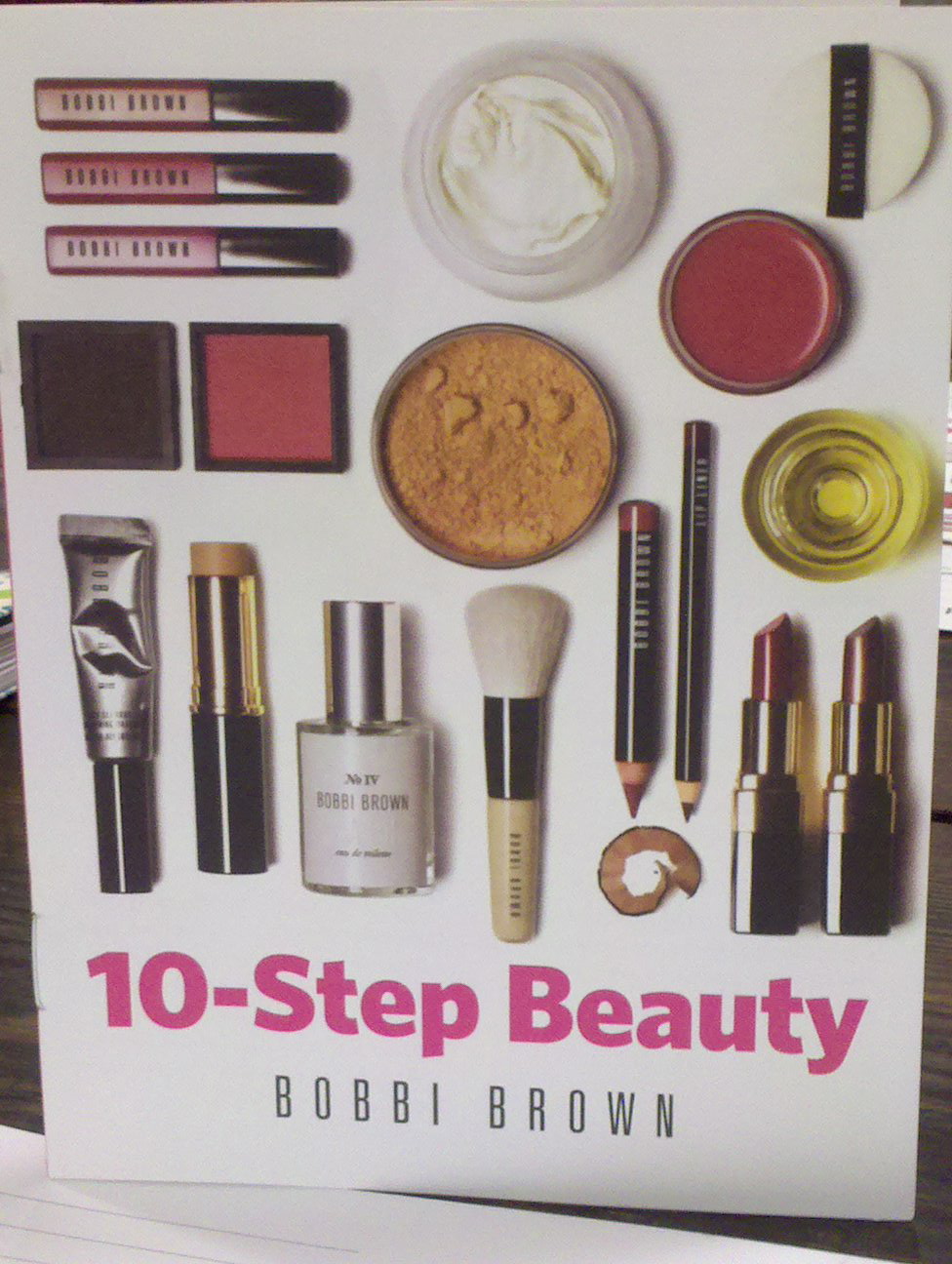 Just a couple of weeks ago I attended a makeup workshop, Beauty Basics, at the Bobbi Brown studio.  It was one of the best makeup workshops I've participated in thus far because, well…I got to participate.  We spent some time listening to makeup artist, Mark, educate us on Bobbi Brown's philosophy, products and purpose in the beginning.  But soon we were instructed that we would actually get to experiment with the makeup.  Cool. The twist was that we wouldn't be doing our own faces, we'd be doing each other.  Whoa! So Rainy Day Diva got to be makeup artist for the evening.  Lovely!  I had a blast and what  surprised me even more was that my model looked gorgeous, if I must say so myself.  She was camera shy.  But trust me, she was radiant for the drive home.  That nigh I decided to start building a kit-makeup kit that is.
So what did I learn.  Well, our focus that evening was the ten step approach to enhancing your natural beauty.  They are:

Skincare-Cannot underestimate the importance of having beautiful skin.  Your makeup is only going to look as good as the canvas it is painted on (my words, not Bobbi's-though I'm sure she'd agree)
1. Correct/Conceal
2. Foundation
3. Powder/Bronzer
4. Blush
5. Lipstick/Gloss
6. Lip Liner- Yes, but AFTER applying lip color. Soften and blend hard edges. You really shouldn't see the outline. It's makeup not a crime scene
7. Brows- For the most natural look, define brows with eye shadow that matches your hair color
8. Eye Shadow
9.Eye Liner
10. Mascara
Ten steps may sound like a lot, but once you get the process down, you can step through it pretty quickly for a complete every day look.  Polished and ready!
What steps does your beauty routine consist of?