.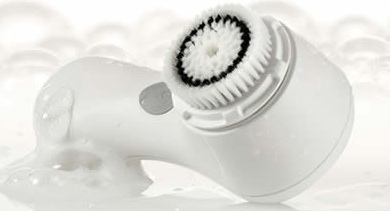 The most technologically advanced skin care is usually by appointment in spas or a dermatologist office.  Not any more.  Clarisonic's Pro Skin Care System is a professional cleansing brush that massages your skin while removing makeup and impurities. Estheticians have long favored brushes for a more effective way of cleansing the skin.  If you're still clinging to your washcloth or sponge, consider this: Clarisonic's system can remove up to six times more makeup and oil from your skin.  So all of those fabulous products that you've purchased will be far more effective in keeping your skin glowing and beautiful.  Taraji P. Henson credits Clarisonic with improving her beautiful skin.  You may want to add Clarisonic to your list. An investment of $225, Classic. $149, Travel
By the way, what is your skin care secret?
For previous entries, visit Rainy Day Diva.